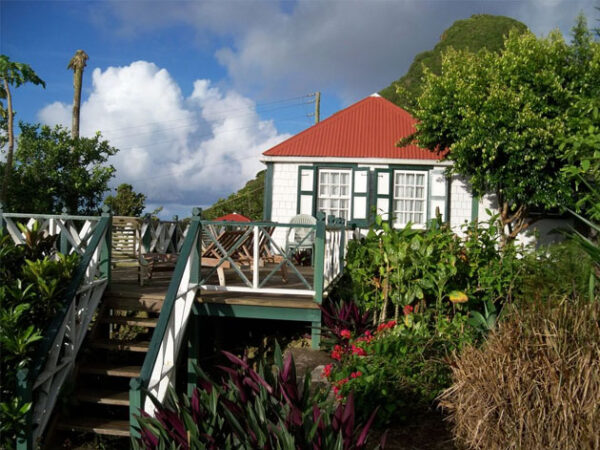 Houses
Althea Cottage
|
This 160-year-old traditional Saban cottage has been fully renovated, Althea Cottage is perfectly located in the center of Windwardside, about a two-minute walk to shops, restaurants, dive shops, post office and banks.
Best Cottages in Windwardside Saba Island Netherland Antilles
From the front porch you can sit and gaze at the ocean, as well as enjoying an overview of the village. From the back patio there is a great view of the summit of Mt. Scenery at 2,800ft which, incidentally, is the highest point in the Caribbean as well as the Netherlands.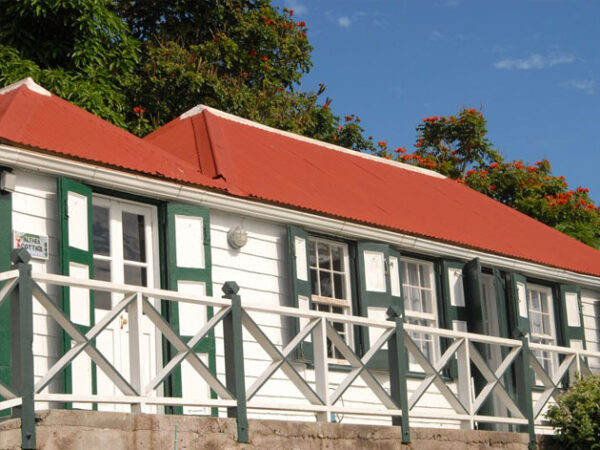 Althea Cottage Accommodations
Althea Cottage is named, according to Saban tradition, after the last female native to live in the house. It  has two bedrooms, each with a queen bed and ensuite bathroom.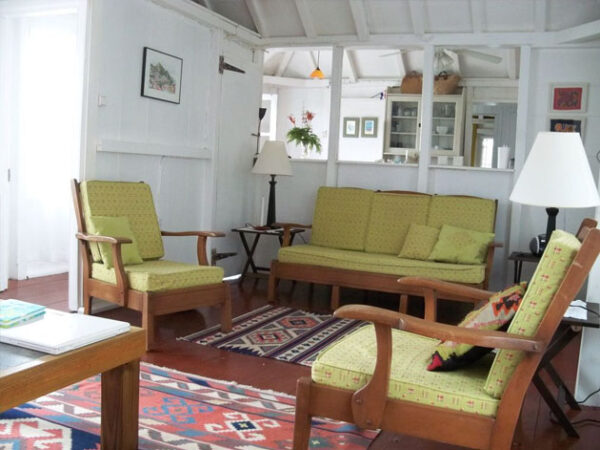 The large living room has a sofa that makes into a trundle bed that will sleep two children comfortably. The owners, Janly Jaggard and Beth Trainum both love to cook so the kitchen is well equipped. Most dining is outdoors on the patio where a pleasant light breeze usually blows.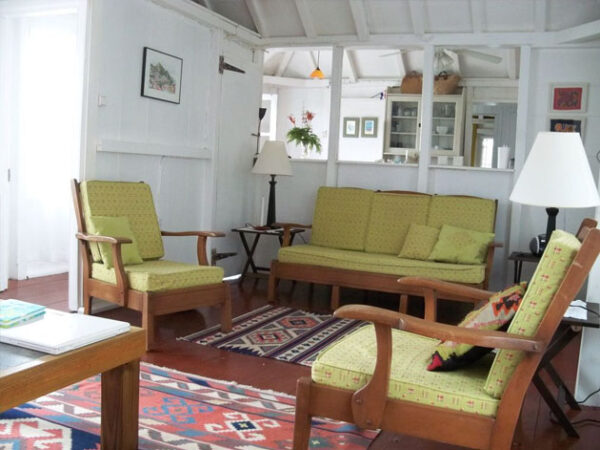 Island of Saba Althea Cottage Amenities
The waters around Saba form the pristine Marine Park while the numerous hiking trails around the island take you to the rainforest towards the summit of Mount Scenery. The tropical flora of Saba is spectacular. The average temperature on Saba is 82F or 28C year round.
​
Internet is accessible on the island and at Althea Cottage.
​Facilities in the cottage are:
​Full size refrigerator and stove
Fully equipped kitchen
Microwave
Toaster oven, Coffee Maker& Blender
DVD player  with DVD collection
CD Player and CD collection
Bed linens, towels and towels for the beach
Flashlights and hurricane lamp
Hairdryer
Cell phone for use while on island (minutes purchased by renter)
Dining table and umbrella for outdoor dining
Chaise lounge chairs on deck
Source: saba-cottage.com