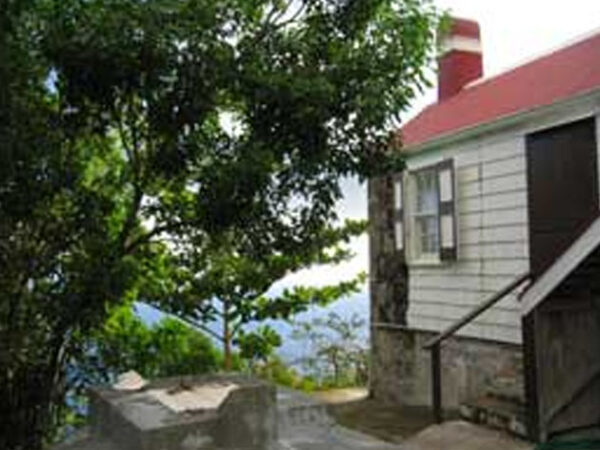 Houses
Constant Sea Breeze Cottage
|
Best Saba Cottages in Island of Saba Netherland Antilles
The old timers say that on Saba "we lived as one." When you come to Saba, you're coming to a place where the pioneer spirit still exists; where the remoteness and lack of natural resources are balanced by the richness of the community.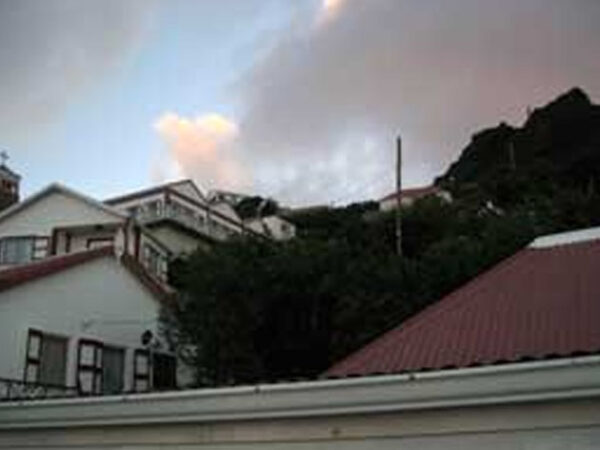 On this beautiful tiny island, you'll find tolerance, cooperation, and a dynamic meeting place for citizens of the world. (Among the languages spoken on Saba are English, Dutch, Spanish and Papiamento—a marriage of Portuguese, Spanish, Arawak, Afro-Spanish, and since 2007 an official language.)
Constant Sea Breeze Cottage at 1,200 feet has a more-than 270° view of the Caribbean.
Built in 1930, our airy wooden post and beam cottage has 2 bedrooms (1 double, 1 twin) with comfortable beds, a living room, fully applianced eat-in kitchen, tile bathroom with ocean-view hot shower, a private front porch and back deck.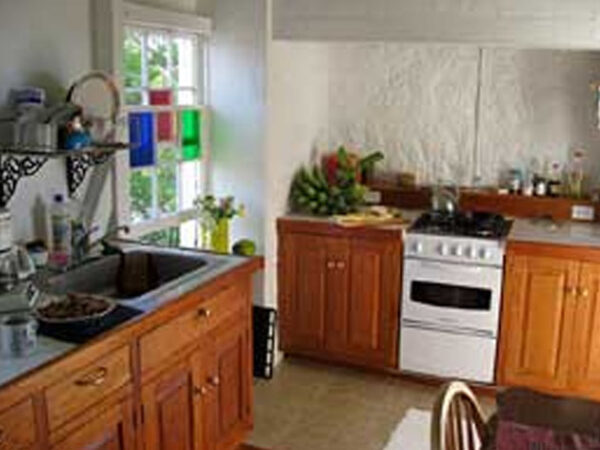 Great Location in Windwardside Constant Sea Breeze Cottage
Located in the village of Hell's Gate, between the airport and the village of Windwardside, the cottage overlooks Saba's postage stamp airport and is on one of the main hiking trails to Mount Scenery, which can be seen from the mountain side porch.
From the ocean side deck you can hear the crashing of the surf from Spring Bay Beach, and see Cove Bay swimming area.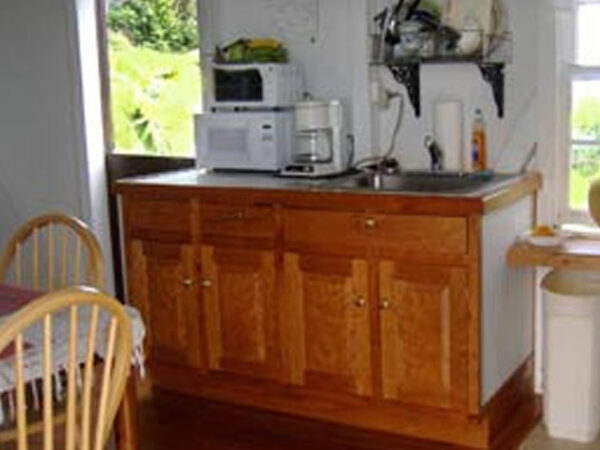 Constant Sea Breeze Cottage Saba Island Amenities
Sunrises over the sea are spectacular. On clear nights lights twinkle from six neighboring islands. Cruise ships pass so close it feels like you could step off the island and onto their decks. You may even see a pod of whales.
The village of Upper Hell's Gate is primarily residential with one convenience store. Numerous restaurants, bars, banks, and shops for groceries, clothing and imports are within a 15 minute walk, or a taxi ride. Saba is especially known for hiking, sailing and scuba diving.
Source: constantseabreezecottage.com