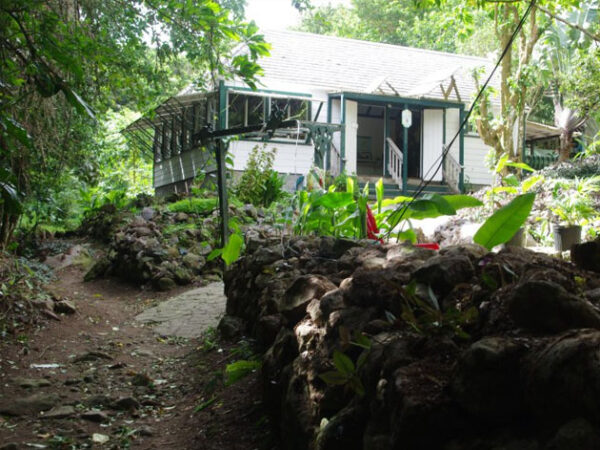 Hotels
Eco Lodge Saba
|
Saba Ecolodge Netherland Antilles
Welcome to the Eco Lodge Saba, the highest tourist accommodations in the Dutch Kingdom at 1,826 feet above the Caribbean Sea.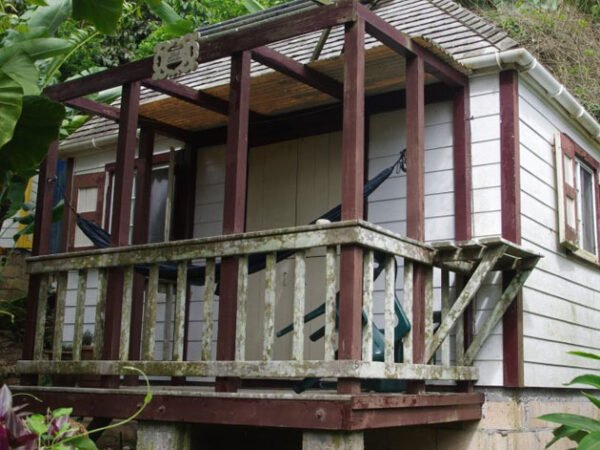 Saba Ecolodge is situated in the rainforest at the base of the tropical cloud forest atop Mt. Scenery. We are at a crossroads for many of the island hiking trails and a short hike into Windwardside.
Saba Ecolodge Netherland Antilles
Accommodations
The individual off grid cabins, built in the traditional Saban style, are tucked into lush tropical greenery and terraced garden plots that support our garden to table Rainforest Restaurant.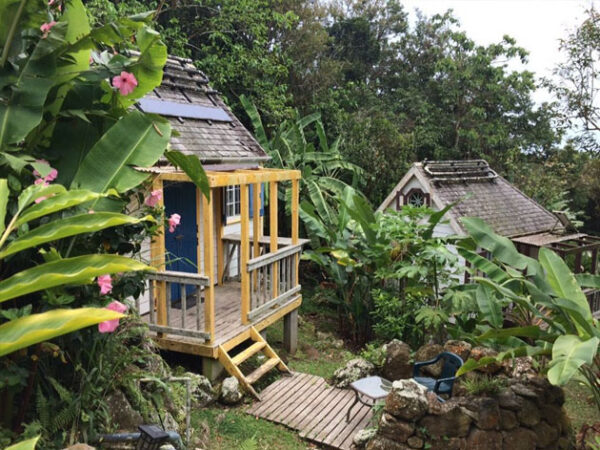 Each cabin has a double bed, solar lighting, and a full bath with composting toilet. Some cabins have a loft for extra sleeping accommodations.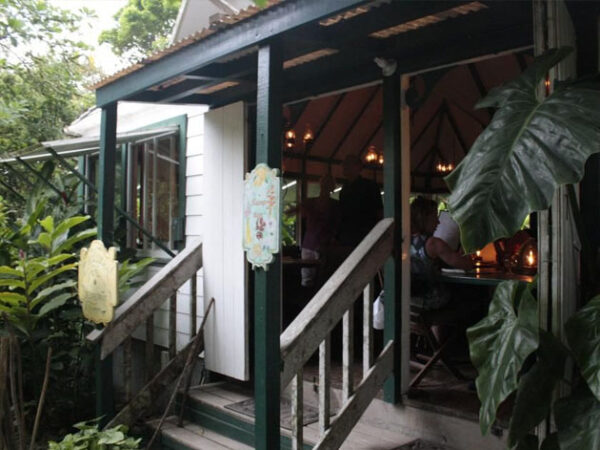 Getting to Eco Lodge Saba
You can arrive on the island from St. Maarten by boat, either the Edge or the Dawn II; or by Winair. Saba has the smallest commercial landing strip in the world! However you arrive, your taxi driver will drop you off at the top of the Mountain Road.
From there it is a 3 minute walk past old hand built stone garden walls under the high canopy of the rainforest to the Reception/Restaurant area. If you arrive after dark, you will be glad you remembered your flashlight.
Our enthusiastic staff will offer you a cold beverage, get you checked in, help plan any activities, and help you get your bags up to your room. You will fall asleep with the cooling tropical breeze and the trilling of the tree frogs and awake to bird song.