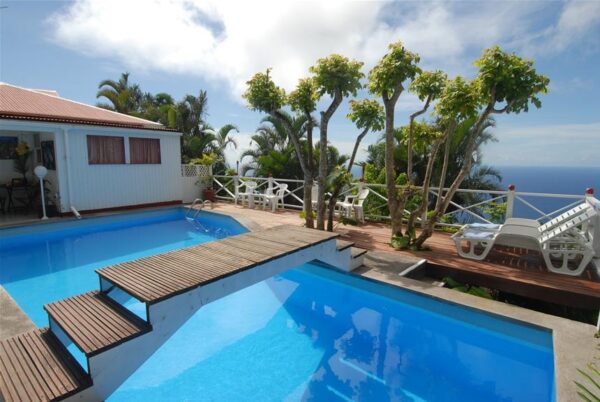 Hotels
El Momo Cottages
|
On a verdant hillside overlooking the Caribbean Sea, these relaxed, secluded cottages are 2 km from Mount Scenery, and 5 km from both Cove Bay Beach and Juancho E. Yrausquin Airport.
The simple cottages have furnished terraces with sea views, as well as shared or en suite bathrooms. Upgraded cottages add kitchenettes and mountain views.
All the simple one-room wood cottages at El Momo Cottages feature a private terrace with ocean views and are surrounded by a lush garden. A fresh breakfast with local products is served daily and guests can help themselves to drinks and snacks from the honesty bar.
A lush tropical hillside overlooking the clear blue waters of the Caribbean Sea; that's where you'll find El Momo Cottages…
Ideal for the adventurous traveler, El Momo provides a level of comfort that doesn't overwhelm the natural wonder that surrounds it. If you wish to leave the 24/7 life behind and could do with something more than the homogenized Caribbean tourism product, then El Momo is the place for you! One of the services our guests always remark on is the free workout provided by the steps on the hillside. Pause to take a breath only to be relieved of it once again, transfixed by El Momo's impressive vistas.
Buzzed by hummingbirds and infatuated by iguanas, eco-friendly El Momo rests atop a flight of stone steps. The eight small cottages – some basic with a shared bathroom, others more up-scale with a kitchenette – blend harmoniously with the surrounding tropical gardens. Admire the views of Mount Scenery or the ocean sunsets from your terrace or even from the shower! Your hammock awaits you on Saba. Kick back with a book under the warm Caribbean sun, cooled by a light ocean breeze and surrounded by nature. As the day draws to a close, you'll experience the tree frog chorus and the night revealing the star filled heavens that lie above