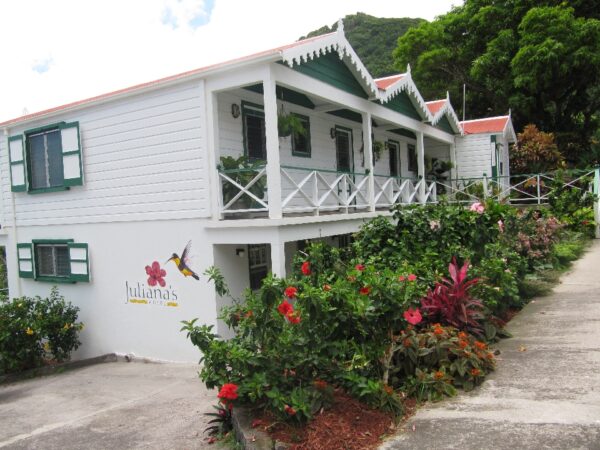 Hotels
Julianas Hotel
|
A variety of accommodations suited to each individual's preference. For the budget-minded traveler, we offer comfortable garden-view or ocean-view rooms. For those who seek more luxurious accommodations, Juliana's Hotel offers a fully equipped apartment or a choice of three private Saban cottages.
Just steps away from your room or cottage, Tropics Café serves your included breakfast, and offers a full lunch & dinner menus. Together with its pool and hot tub facilities, it's a unique venue enjoyed by hotel guests, other tourists and islanders alike.
With personalized service and superior amenities, Juliana's Hotel soothes the most agitated of spirits within hours of arrival, creating the ultimate retreat from everyday life. Come discover this peaceful, stress-free and laid-back haven.