Best Places to Eat and Drink in Saba Island Netherland Antilles
Do not let your chance to enjoy some of  the best food in Saba Island Restaurants being a great resort destination, put a great variety of high quality culinary options.
Island Flavor

Long Haul Grill

Queen's Gardens Restaurant

Rainforest Restaurant

The Hideaway

Tropics Cafe

Restaurant Eden

Saba Snacks

Chez Bubba Bistro
Saba Island Restaurants are a few because the place is small.
But from those small choices, you can get more than enough to enjoy the local and traditional cuisine, as well as some all time favorites around the world, and also local drinks and international brands.
So the choices from casual to fine dinning are available always served with the best and fresh ingredients.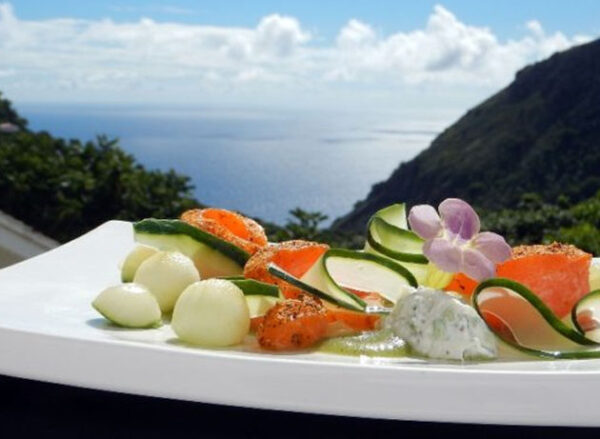 Here you will find a small variety selection of restaurants and bars.
There are some typical restaurants to some very exceptional
Eating right in the middle of nature where the menu changes from day to day
Depending of which local products they can harvest
Prepared with a great culinary skill and served to enjoyed
At the light of candles and the background music of nature.
Most of Restaurants and bars are located in Windwardside and The Bottom.
The most populated and commercial areas in the Island.
Restaurants and bars are often visited by locals, due it's small size of the island
And the short supply on places to go out and eat and drink.
Many people you will find are local students from the
Saba Island Medical School.
At anytime you want to complement your vacations with some local flavor.
That is the way to do it, ask for locals for their
You should try any place in town, taste the local Rum
And their own mix or personal favorites.
The perfect ingredients for any kind and style of food, from a very strict recipe restaurant from some place in the world,
to the creative mind of some of the most notorious and well recognized chefs in the world, make their own signature creations making the mix of the vast and rich cultures from all over the world.
Almost any kind and style o food can be found, so if you have any like or desire while you are on vacations, you will find it.
This destination has some of the best places to eat, along with the best luxury and exclusive resorts and spa comes the best places, some fancy restaurants and fine dining to enjoy it´s original and exquisite cuisine.
A vast offer of different kind and style are available now, the growing number as this place becomes more popular.
You can of course, a great offer in Mexican food, from seafood, to traditional and fusion combining the ancient knowledge with modern and traditional.
Pizza and authentic Italian food as many people came from their countries, falling in love with the place and deciding to stay a while longer, deciding to share some of the beloved country of origin.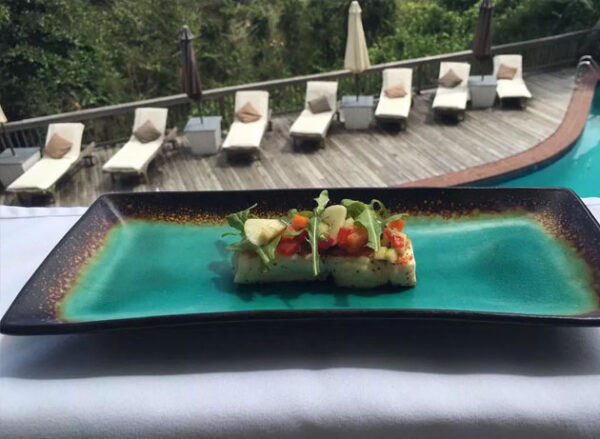 Best Saba island Restaurants

Fresh seafood and local organics are offered in most of restaurants some even have their own organic farmers market, making way to excellent Sushi Restaurants and International Restaurants as well.
Many Mediterranean food are part of the great inspiration that started many of the best places to eat, due to it´s similar climate or the local ingredients,
as Jalisco is a wine producer so it has some similarities with the old country. Finding some great Greek food, Spanish and French.
Many popular places offer its services to cater parties in almost anyplace, bringing the best to your place in a special afternoon, a wedding, a bachelor party or just you don't want to cook anyday.
Here a sample of some of the most known places, that go from simple street food, to fine dining in the best locations in Saba Island.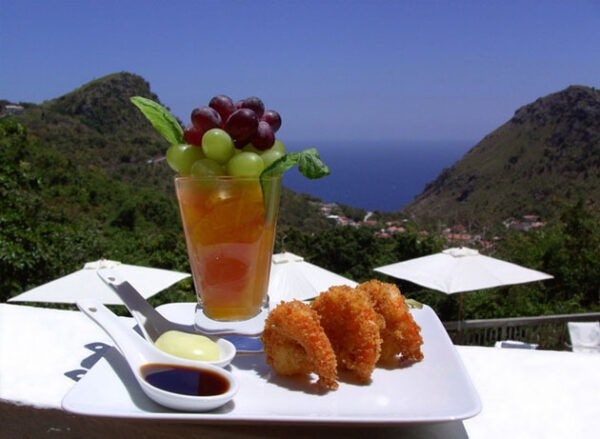 Best Seafood in Saba Island
Being a port next to the Pacific makes it an ideal place for seafood. Providing a large amount of fish and seafood to prepare the most diverse traditional Mexican dishes of the sea that in themselves are a great attraction for the same port.
Dutch Caribbean Saba island Restaurants and Coffee Shops
Having coffee here may be one of the best experiences, due to the Caribbean Coffee producers, a long time traditions that brings some of the best beans in the world, you can find some of the best selections shipped from its place of origin and mixed here with other selections to make the bes cup of joe just for you.
Eat and drink in Saba Island